Welcome to Home Staging Solutions!
Are you thinking of selling your greatest asset?
Want to put yourself in the best possible position to sell faster, and for more?
Then you have come to the right place!
Why do I need to consider the Presentation of my property?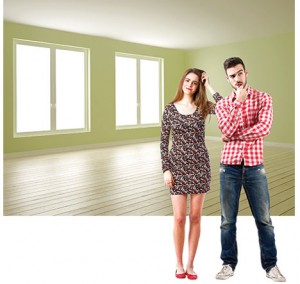 Because Only 10% of Buyers that walk into your property, will be able to see beyond what they're presented with!
Whether you're selling whilst living in your property, or selling your vacant property-  you need to give your buyers the lifestyle suggestions and points of reference they need to become excited about, and then act with offers.
You want to sell as fast as you can, and for the maximum amount of return, correct? Then the buyer needs a clear understanding of how it is going to FEEL living in the property, with tangible lifestyle suggestions!
A potential Buyer walks through a vacant property an average of 5 minutes, however, a potential buyer will stay looking at a staged property on average 40 minutes, giving them the opportunity to  linger, and create a stronger emotional attachment to the property. This puts you in a greater position to sell with a way shorter sales campaign, and attract more motivated buyers that will compete for your property.
Your Property needs to stand out from other properties that are on the market at the same time, in your area.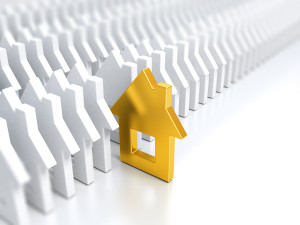 Your marketing photos are a critical part to get right. When we stage your property, we will take the photographers angles and aspects to mind and set up a room accordingly. This makes your marketing photos not only look good, but to STAND OUT from the rest.  As most potential buyers look at online sites first, we need to ensure your leading photo is an impressionable one!
Without furniture, there is no reference to room size or room purpose.
By professionally Staging your property, these kind of questions will be answered…
"Can we fit our 3 seater along that wall?"
"Will our dining table go in that space?"
"What is this room's purpose?"
Without placing examples in each room, the potential buyer often doesn't have anything to base decisions on. Give them reference to space and functionality, and their ability to attach themselves to your property is greatly heightened.
The property stays on the market longer, if it is un-staged-
If a property is staged PRIOR to going on the market for the first time, then it generally sells on average 23 days on market.
If a property is firstly presented to market un-staged, it was on the market an average of 184 days on market.
Once staged though, it sold on average of 43 days.
The longer a property is on the market, it devalues by 1% per month, so the longer it is on the market, the harder it is to achieve your asking price.
Home Staging Solutions…we ARE your solution!
Home Staging Solutions enthusiastically works with Adelaide Hills Real Estate Agents and Vendors to achieve excellent results, by providing the best possible position to: Create shorter marketing campaigns and achieve a greater sale price than expected, as your property appeals to a larger proportion of buyers. On many occasions, a sale eventuates after just one open inspection!
We would love the opportunity to assist you too- and we sincerely welcome you to contact us on 0403 985 551 or send a message via our inquiry page.